Safeguarding
If you have any concerns around any aspects of Safeguarding, please contact one of the members of staff below on 01202 421141 or email safeguarding@st-peters.bournemouth.sch.uk
| | |
| --- | --- |
| Designated Safeguarding Lead | Mr Mike Spackman |
| Deputy Designated Safeguarding Lead | Mrs Jane Magnien |
| Safeguarding Lead | Mr Ian Evans |
| Safeguarding Lead | Mr Simon Atkins |
| Safeguarding Lead | Miss Helen Phillips |
| Safeguarding Lead | Miss Elizabeth Wogan |
| Pastoral Support Worker (Primary) | Mrs Christine Barrington |
| Pastoral Support Worker (Secondary) | Mrs Jo Swanston |
| Pastoral Support Worker (Sixth Form) | Mrs Beth Meseg |
Information for parents/carers: Schools hold on file any domestic abuse alert connected to any student in the school that happens between parents/carers.
The School Nursing team in Dorset offer a confidential text messaging service to the parents and carers of children and young people aged between 5 and 19.
This text messaging service is called ParentLine 5-19 and parents will be able to gain advice from a member of the School Nursing team via text message for topics such as development, healthy eating, weight management, behaviour management, emotional health and wellbeing, toileting, sleep and more.
How it will work
Parent/carer sends a text message to the ParentLine 5-19 number – 07312263131
An automated reply confirms the message has been received.
A trained healthcare professional from the School Nursing team will respond to the message between 9am and 4pm Monday to Friday (excluding weekends, bank holidays and school holidays) within 24 working hours.
Please note that ParentLine 5-19 will initially only be available during School Term times and will be closed during School Holidays and this should not be used as an emergency service – urgent help should be sought from an NHS walk-in centre or call NHS 111, or in an emergency, dial 999 or go to A&E.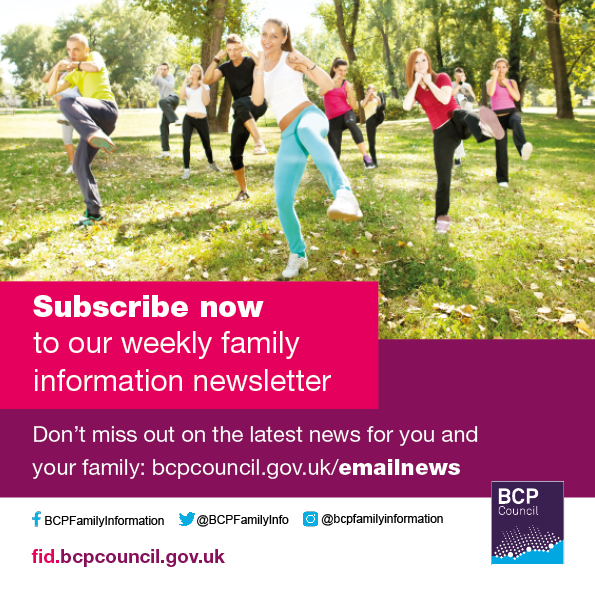 Each week BCP Council produces a family newsletter packed with relevant local and national information for families.
The newsletter covers support families can access for a range of issues they may be facing, which is very important given the current cost of living crisis. They also promote fun and free activities for families to enjoy.
Online/Internet Safety
VIDEO – SAFER INTERNET DAY 8 FEB 2022
Primary Online Safety Newsletter
Secondary Online Safety Newsletter
MyLOL
There are concerns raised this app is being used by sexual predators. The advice from the National Crime Agency states: We strongly advise that schools and parents talk to children about this app and advise them to delete the app and block the website.On its website, MyLOL claims itself to be the '#1 teen dating site in the US, Australia, UK and Canada' and claims to have more than 300,000 members around the world. It invites users to meet 'thousands of teenagers like you' and then goes on to describe how users can 'chat with members or privately with someone.' Teens are encouraged to update a profile and share pictures.
Yellow
Labelled 'Tinder for teens', which could be used by predators to groom youngsters. Like Tinder, Yellow allows its users to swipe right and left to either 'like' or 'pass' another user, and if there's a match, they can begin chatting. A spokesman for NSPCC said: Any app that allows strangers to send photos to children or vice versa is troubling – particularly where the images being exchanged are of a sexual nature. Yellow's settings enable adults to view children, through a service blatantly aimed at flirting and relationships, also creates an opportunity for sexual predators to target young people.
Roblox
There is a warning that this game may put children at risk from predators. Specific concern is that strangers can contact users of the game.
Safe Schools & Communities Team (SSCT)
Please see the termly newsletters on e-safety produced by SSCT.
As a rolling programme, St Peter's students in Years 7-13 will be visited by the SSCT and shown an age-appropriate presentation on Internet Safety and Child Exploitation.
Keeping Children Safe in Education
Language Schools – Safeguarding and host families
There are increasing concerns about the practice of a few unaccredited language schools in the borough. The council have worked with RALSA, a group of local accredited local language schools, to produce a leaflet for parents/carers. This is to make our families aware of the safeguarding regulations relating to becoming a host family for others.