Jimmy's visits CTEC Business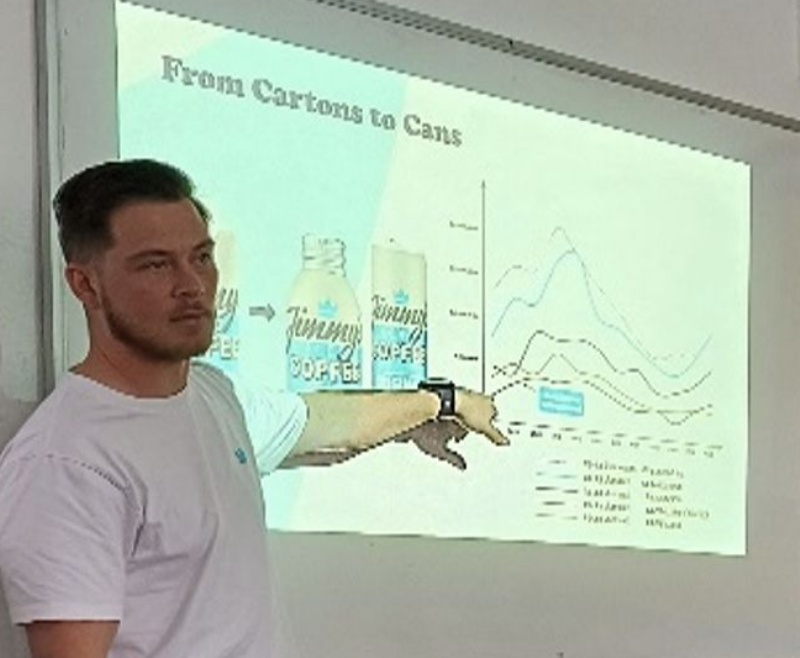 Last week, in CTEC Business we had a speaker, Dan Coulter, from Jimmy's Iced Coffee. Dan is their Marketing Activation Manager.
CTEC Business student, Aidan, found the talk very inspirational and interesting, finding out what he does on a typical day and how they deal with problems and manage their workload.
They were all pleased to get a free coffee too!