Athletes nutritional needs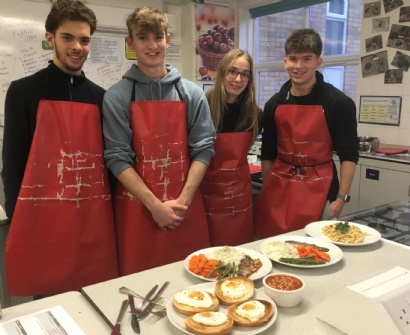 Year 13 A Level PE students showed off their skills in cooking dishes to meet the nutritional needs of different athletes.
Well done to the winning team of Fred, Maria and Yoyo. Lots of delicious food was made from Abi and Emily's brownies to Josh's carbonara. Marcelo won best dish with his super tasty sea bass!