James Golding demos dishes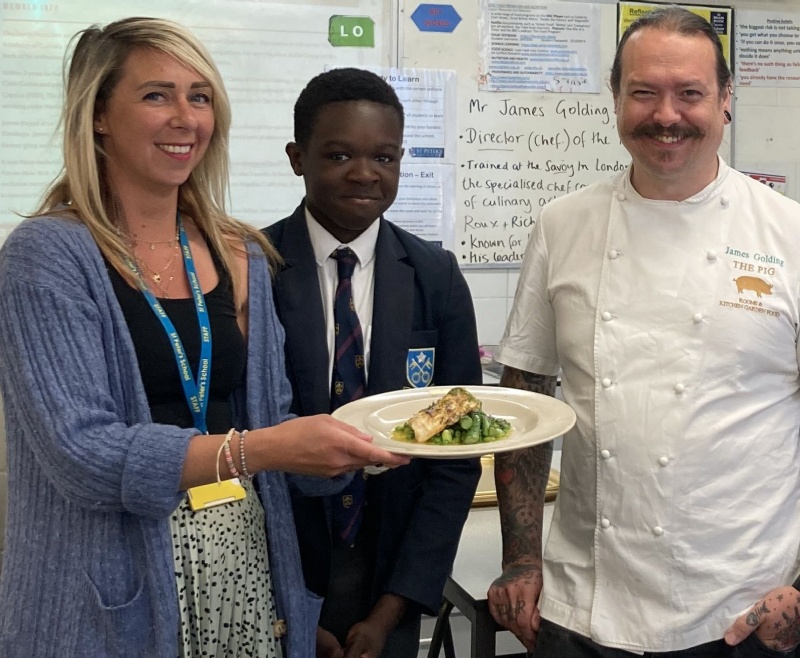 We were thrilled to be joined by James Golding, Chef director of the Pig group this week. James demoed a range of dishes to the students, explaining different flavours and talking them through all the fresh produce, including herbs and many ingredients grown in the walled garden at the pig.
He talked about sustainability and how this impacts a business, his experience in the industry including training under Albert Roux at the Academy of Culinary Arts and cooking at Soho house, as well as for the Oscar's award parties.
We loved meeting James and look forward to working with him further. Giving students insights into the culinary world is vital for their future progression in food.
Inspiring stuff! Thank you James.