Year 8 Girls Football Unbeaten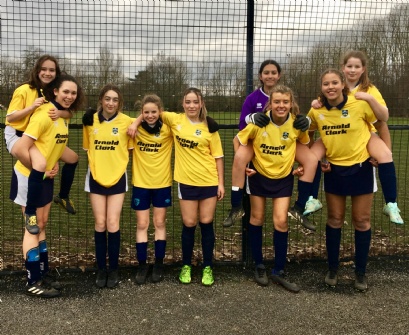 Huge congratulations to our Year 8 Girls Football team who, earlier this week, won the Bournemouth/Christchurch schools 7-a-side tournament.
They have now qualified to represent the town at the county finals on 23 March. They were unbeaten in the tournament of 11 schools. Well done and good luck for the finals.