World Book Day Celebrations
Secondary students are invited to join us for World Book day celebrations with a Hunger Games theme in the library at lunchtime on Friday 3 March.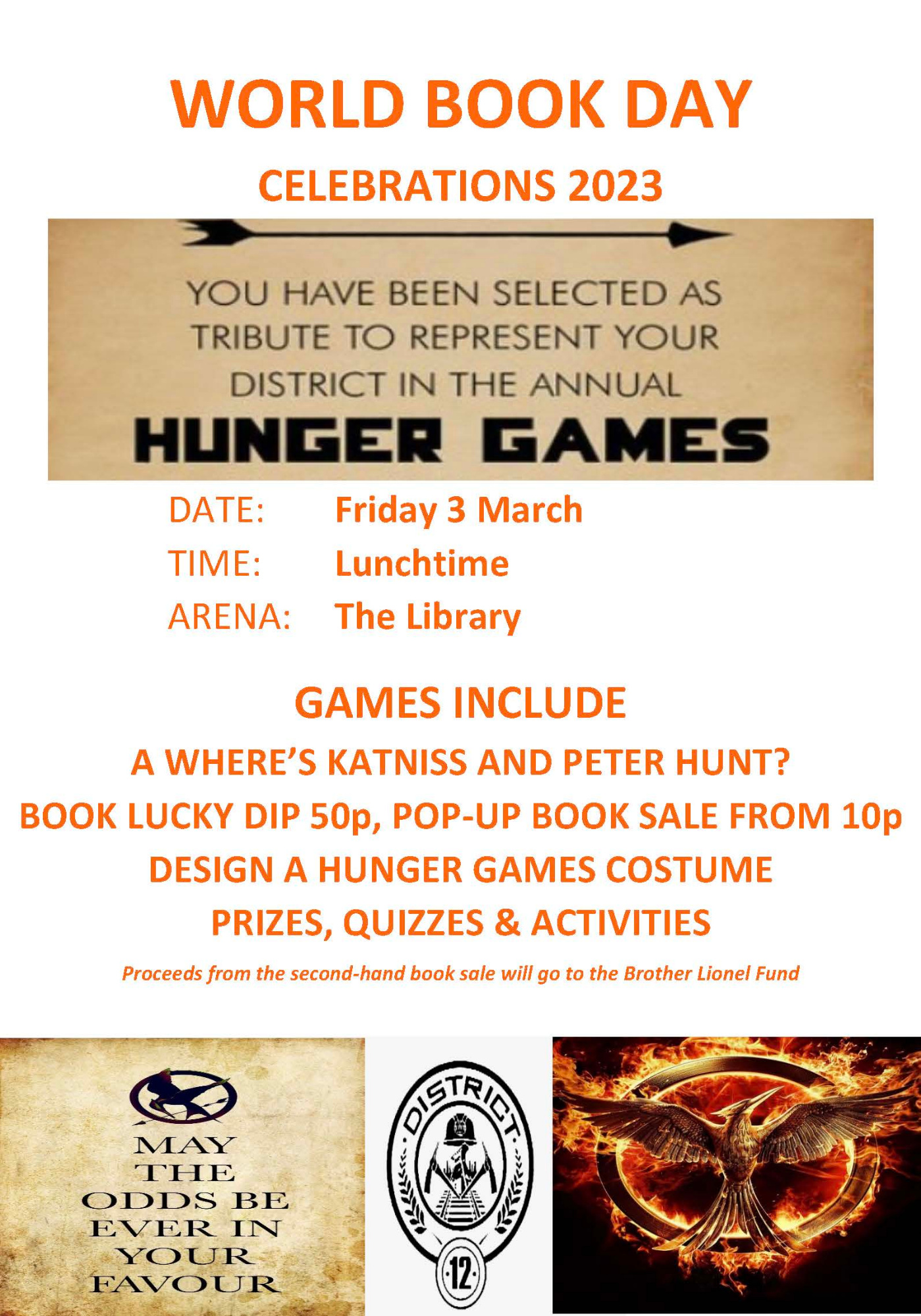 Amongst the many quizzes and activities on offer there will be a second hand pop- up book shop with books from 10p, a 50p book lucky dip and a Hunger Games character hunt around the library with prizes to be won.
We are looking forward to celebrating with you on Friday.