U13 Batsman of the year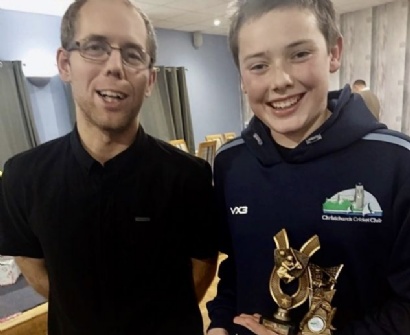 Congratulations to Year 9 student, Fin Penny, who has recently been awarded batsman of the year U13 by Christchurch Cricket Club.
Fin helped the U13s win the 2022 league and also played in the U15s, who were runners-up for 2022. He has been invited to help train the under 8 team, and is also now training with the adult team himself. St Peter's are very proud of his achievement and commitment. Fin and his family would like to thank Jason Mallieau, his coach, and Craig Campbell, who runs the club, for their dedication to the team.