Cooking with the professionals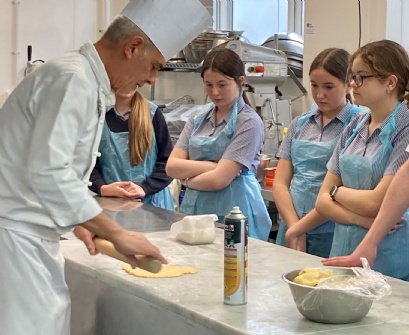 Year 10 Food preparation and nutrition students attended an inspiring day at Bournemouth & Poole College last week. Students were lucky enough to spend a day working with the Hospitality and Catering department, cooking their main meal and dessert.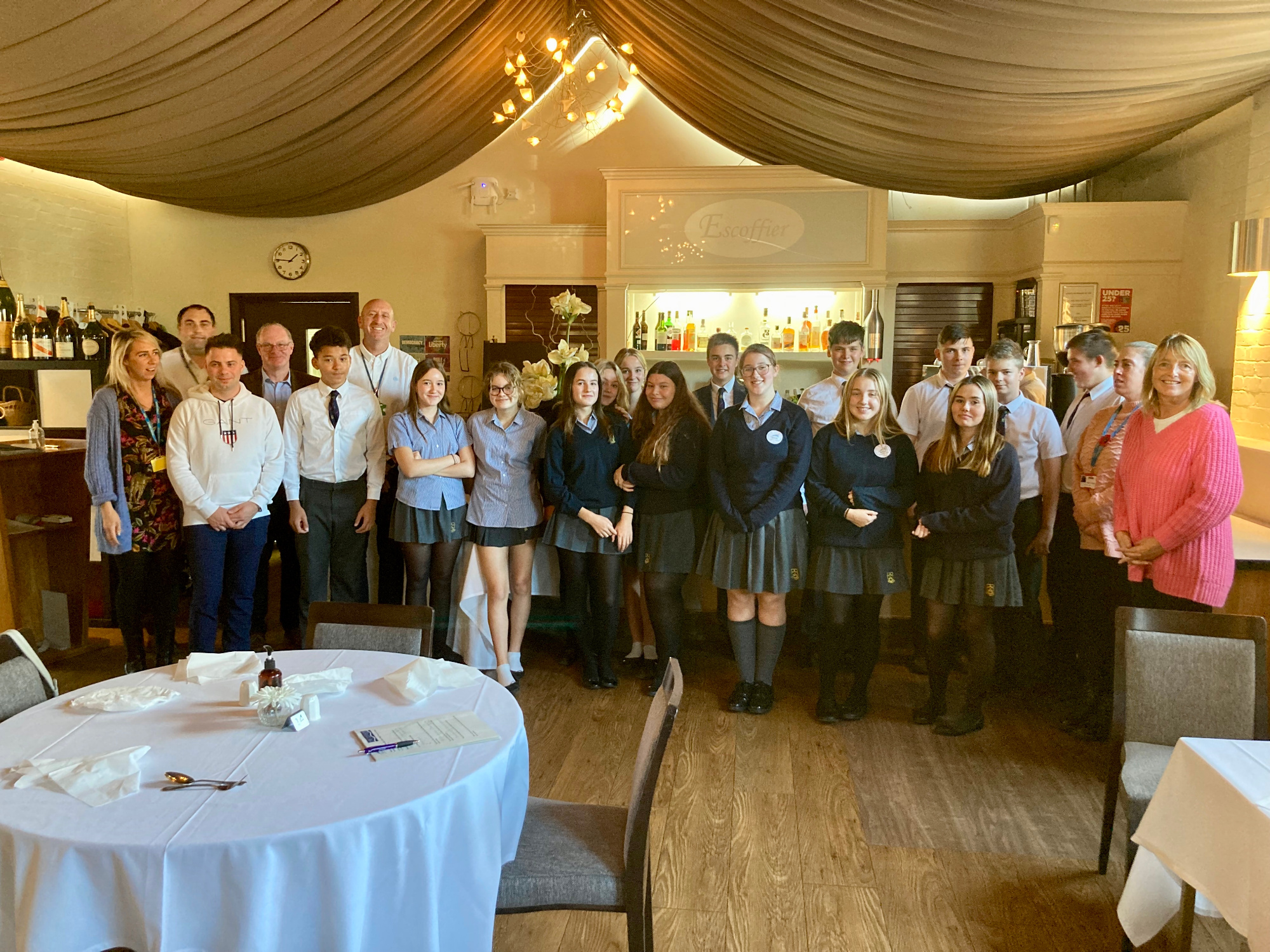 The day was funded by BAHA the Bournemouth Area Hospitality Association, who aim to support young chefs who wish to be successful within the world of hospitality and catering, locally.
Nathan Mizen organised our trip and was an incredible support when explaining the many career paths that the college offers.
The students were enthused by the professional chefs, who gave them personal accounts of their experiences in the Industry. They supported our students in the college's professional kitchens, to produce Chicken and Leak pancakes, then Lemon meringue pies for dessert. Students understood how to produce a high-end product and focused on high level skills in preparation for Year 11.
Each student made their own meal, which they then ate in the AA rosette award-winning Escoffier restaurant. Mark Alderman, Steven West and David Marshall demonstrated how to make the dishes and helped the students when making. We spoke to Paul Dayman another Chef Lecturer who was involved with the ICG finals, Inspiring Culinary Generations (ICG) Cookery Competition, earlier in the year.
We received an incredibly inspiring talk from David Bailey, committee member of BAHA, along with Rachael Pitman and Yannic Kaiser, who demonstrated how a career in hospitality and catering could lead to endless career opportunities in Bournemouth. Students are looking forward to working with BAHA further and are excited by the many experiences presented by the group, including a chance to work with professionals from the industry in February of next year.
A truly inspiring day, with very high-end products. Well done to all students who participated and thank you to Bournemouth & Poole College and BAHA staff for their support.
We are excited to work with the College further, as well as local business' through BAHA.
A fantastic day.
Mrs Hartley and the Technology team.