Christmas Writing Competition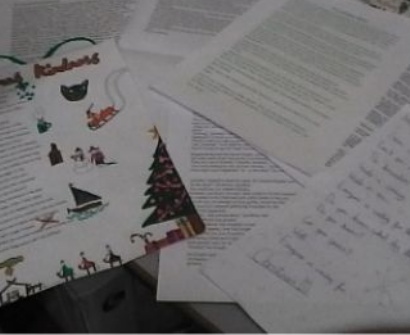 This year our Library have been running a Christmas competition, inviting students to write their own Christmas themed story or poem.
We had entries from nearly every year group, and it has been a real pleasure to read all of them. After great deliberation we are very pleased to announce the following winners – Sylvia and Charlotte in Year 7, Nahla in Year 8 and Eve in Year 12. Runners-up included Angela and Zuzanna in Year 7, Isabela and Michal in Year 8 and Aaron in Year 11.
The students all received a certificate and prize. All the entries have been placed in a book which is available to read in the Library.
Wishing everyone a Happy Christmas
The Library