Physics Competition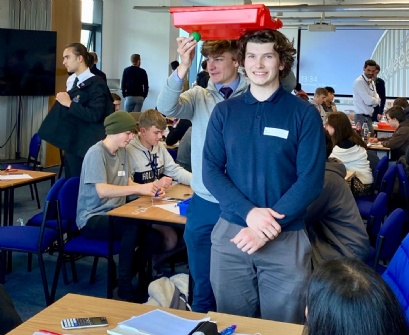 Yesterday eight Year 13 students took a trip to Exeter to take part in a Physics competition hosted by Exeter Maths School.
The competition consisted of three rounds: An estimation round, where they had to figure out answers to questions like 'how long does it take to hard-boil an ostrich egg?' and 'how long it would take to shift Everest a kilometre East?'; a practical skills round; and a very hard question round.
The students competed in teams of four against 20 other teams from across Dorset and Devon. Well done to both teams who finished in 8th and 15th position.