Relay for Life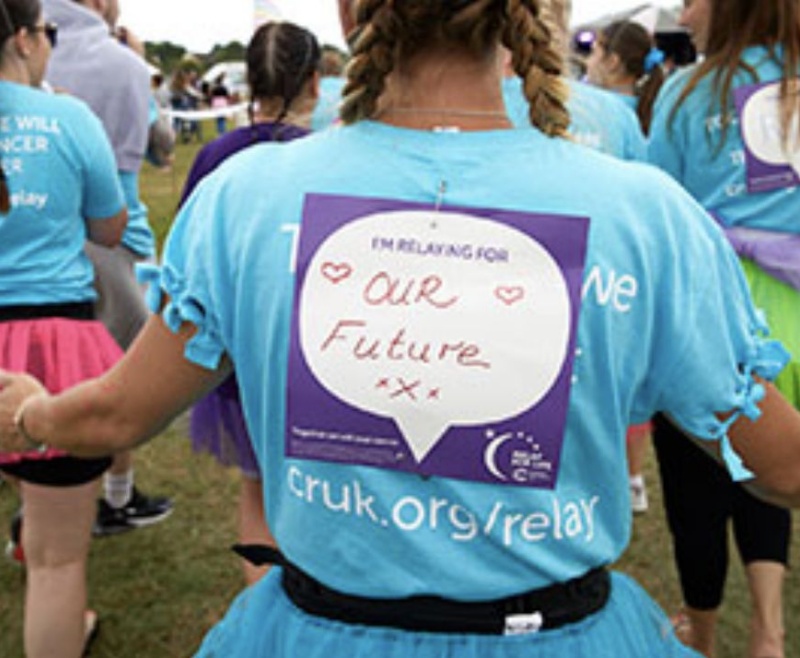 On 15/16 July the #BeMoreClaire team will once again take part in the Relay for Life in memory of our lovely and very much missed friend and colleague, Claire Wallace.
For those of you that didn't have the privilege of knowing Claire, she was loved by everyone who knew her, students, and staff alike. In 2017, she passed away very quickly from pancreatic cancer, and it was a real shock to those who knew her. Until then, she was a happy, healthy mum-of-two.
The festival is focused around a 24-hour relay where teams take it in turns to complete laps of the track all day and all night to show that together we'll do whatever it takes to beat cancer. All the money raised will support Cancer Research UK, the world's leading cancer charity dedicated to saving lives through research.
The #BeMoreClaire team includes current and past St Peter's staff and friends, including Claire's husband, and past staff member, Dave Wallace.
We know money is tight for so many of us right now, but if you are able to make a contribution to the Relay for Life, it would be very gratefully received. Please click here to donate.