Christchurch Food Festival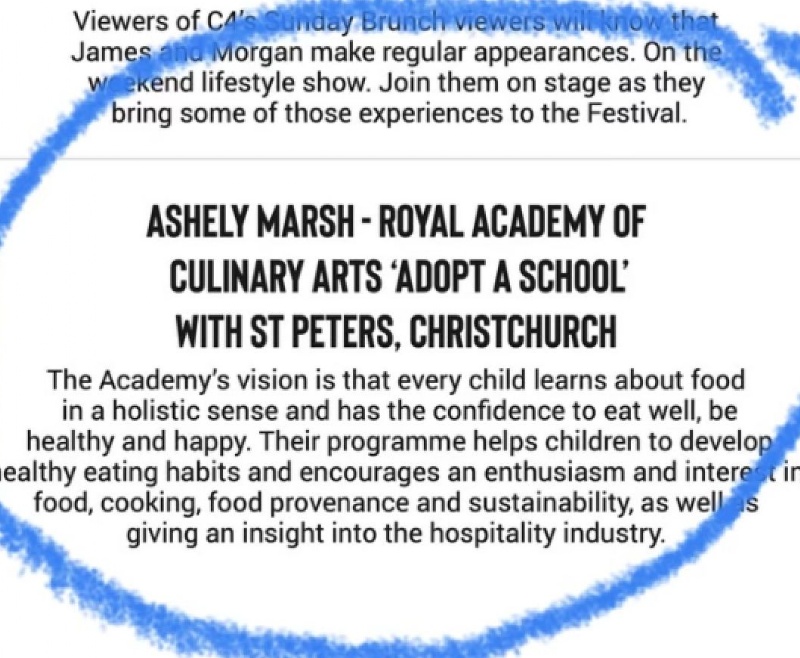 Are you going to the Christchurch food festival this Monday, 29 May? Will you be there in the afternoon?
Pop in the Demo tent with James Golding and friends.
James will be on the demo stage with Ashley Marsh, head lecturer of the Royal Academy of culinary arts', 'Adopt a school programme'. T
hey have adopted St Peter's as their school and would love you to pop in to see them. It's an informal session, please see where the stage will be located, on the map below. It will be a taster in hospitality, encouraging students to eat healthily and holistically.
You have the opportunity to take part. Ashley makes the sessions fun and exciting!
So if you love food do pop by and get involved.