Raising funds for Music Therapy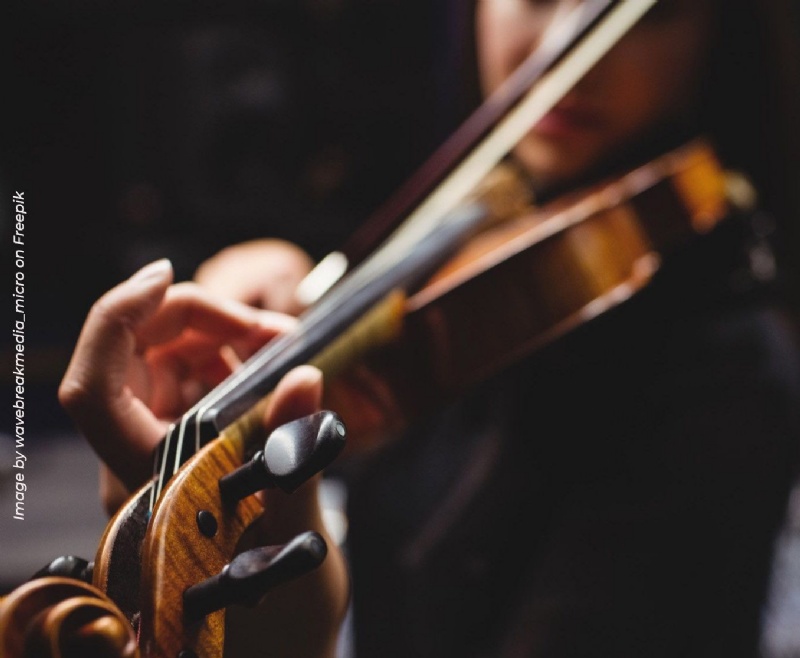 Did you know that we have offered Music Therapy at St Peter's for 3 years, with the help of Nordoff-Robbins? Over that time (and most amazingly, online throughout lockdowns!) we have been able to offer Music Therapy to SEN Students, Looked After Students, Adopted students, Students who have suffered bereavements, as well as students with a variety of mental health issues.
But it isn't free. We fundraise and apply for grants to cover the cost of the sessions each year and have been successful in doing this for the past 3 years, but this year we are short the last payment. The pots have dried up, but we have been presented with an opportunity...
The newly formed Wessex Symphonica will, on Saturday 6 May 2023 give an anniversary concert consisting of Mozart's Jupiter Symphony and shorter works by Samuel Coleridge Taylor, Percy Grainger, and Cecil White. It has been agreed that all proceeds should be donated to a local Nordoff Robbins project, and St Peter's has been chosen as the recipient.
St Peter's Subject Leader for Music, Miss Phillips and our MT Therapist, Anna Tyrrell, will be joining the Wessex Symphonica for this concert, to help fundraise for St Peter's Music Therapy Provision. It would be wonderful to see lots of familiar faces in the audience. Tickets are available from the Bournemouth Pavilion box office.
If you can't come to the concert, but feel compelled to donate towards the provision, please email finance@st-peters.bournemouth.sch.uk, all donations would be gratefully received. It all pays for extra sessions, even if we don't manage to hit the target of the £1800 shortfall.
Many thanks, The Music Department and all the students who receive Music Therapy at St Peter's.