D of E Bronze & Silver Expeditions 2021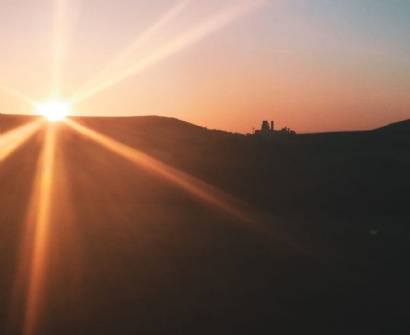 After so much disruption to everyone over the past 16 months, we finally had some normality returned to us — we were given the green light to be able to camp overnight again on the expeditions, something that last year's participants missed out on doing due to the COVID-19 restrictions in place at the time.
This was great news to receive as, although we were able to deliver the practice weekends safely on site, the participants gain so much from actually going out and exploring our local area. We are so fortunate to have places such as the New Forest and the Purbecks on our doorstep!
In total, we had 76 Year 9 students completing their Bronze expedition over two weekends and 15 Year 10 students completing their Silver expedition. Despite all the expeditions taking place in June, they experienced very different extremes of weather — both of the Bronze expeditions experienced rather damp weather, with quite heavy rain overnight. In contrast, the Silver expedition experienced one of the hottest weekends of the year! Both brought different challenges however, all students embraced these challenges with true D of E spirit — they looked after one another, they encouraged one another, they persevered, and they succeeded — congratulations to each and every one of you.
Many have also completed their skills, volunteering and physical sections and have uploaded their Assessor reports. As soon as these have been verified by D of E South West, they will let me know and certificates and badges will be issued. For those who have still to complete their activities, keep going — many of you are almost there.
Hopefully, many of you will now want to continue onto the next level of award — watch out for announcements at the beginning of the Autumn Term.