Textiles Club Competition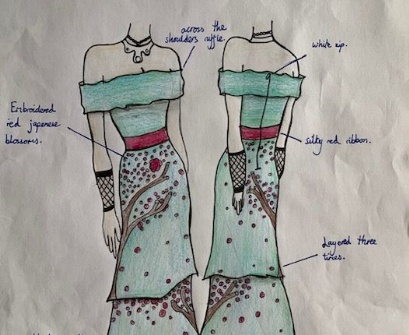 Congratulations to Isabella who has won the Textiles Club competition to design an outfit inspired by nature.
Isabella's design was very original, and we loved the embroidered Japanese blossoms decorating the skirt. Congratulations to the runners-up, Lola, Florence and Louisa, who also created great designs. We're looking forward to seeing what these budding designers will create next!!
Mrs Gammon, Lead Coach & Subject Leader of Food and Textiles Technology