Anglo-Saxon times with Year 5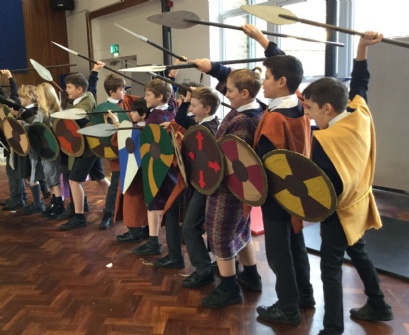 Year 5 were treated to a visit from the Treehouse Theatre Company who put on an Anglo-Saxon workshop.
They organised lots of exciting activities including dressing up in Anglo-Saxon costumes. We learnt about bread making in Anglo-Saxon times, as well as learning about shearing sheep & weaving, tanning leather and using animals to produce milk to later make cream and butter. We re-enacted an Anglo-Saxon battle with shields and spears and listened to a story-telling session all about Beowulf.