Lighthouse 'Midnight Magic'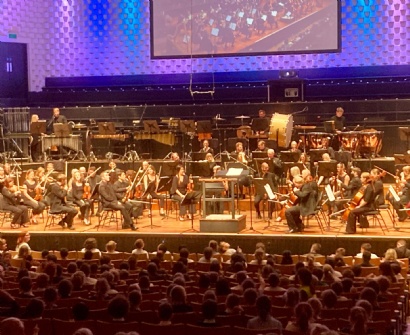 Year 4 enjoyed a fabulous visit to Poole Lighthouse last week to see the Bournemouth Symphony Orchestra.
They watched a special schools concert called "Midnight Magic", featuring the symphony orchestra playing several well-known pieces from Peer Gynt Suite, Pictures at an Exhibition and Harry Potter. The children also joined in with a specially composed piece called "I Can't Get To Sleep". A wonderful day was had by all!