Year 5 blow their own trumpets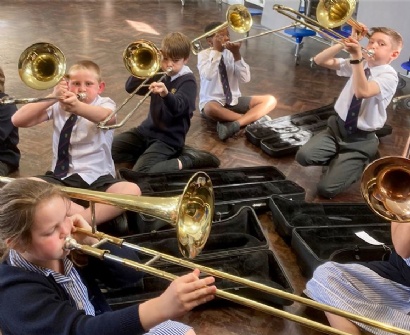 Year 5 had their first lesson learning to play brass instruments this week, though the First Access Scheme.
Each child in Year 5 will be learning to play the trumpet, cornet or trombone each week until the end of the year. They absolutely LOVED their first lesson with visiting specialist, Mr Bacon.